Anoche se celebró 37a entrega de los Golden Raspberry, conocido popularmente como los Razzies. Esta premiación, creada en el 1981 premia la mediocridad de Hollywood, es celebrada como antesala a los Oscars en lo que es un humor "tongue in cheek."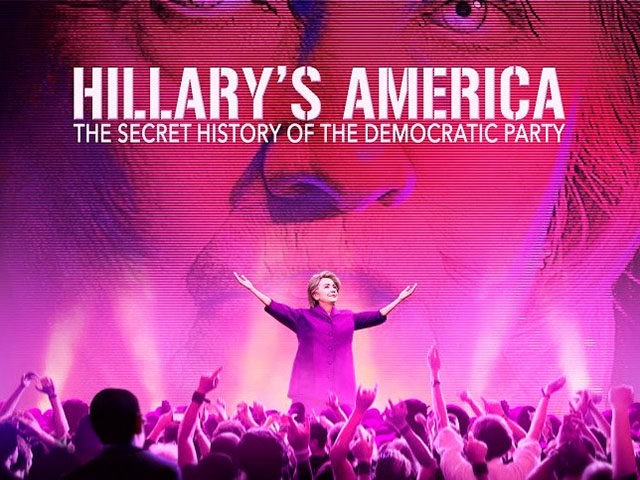 "Hillary's America: The Secret History of the Democratic America" es un documental dirigido por Dinseh D'Souza y Bruce Schooley que narra desde un punto de vista conservador (y viciado) la historia del partido Demócrata desde su fundación por Andrew Jackson hasta la carrera por la presidencia de Hillary Clinton. En la narrativa, varios pasos en la historia fueron dramatizados con actores que quizá le desvió el mensaje que quería llevar D'Souza con este documental. A pesar de que tuvo un éxito moderado en la taquilla, las críticas no fueron tan favorables, siendo el consenso común que no se hizo un trabajo de investigación profundo y se limitaba a exponer solo un lado de la historia; básicamente el documental narra que los demócratas eran los malos de la película. Y aunque si presentan algunos eventos históricamente bona fide, este documental es visto como un arma para difamar a los demócratas y a Hillary Clinton.
A casi un año de su estreno, "Batman v Superman: Dawn of Justice" sigue dando de que hablar. La segunda entrega cinematográfica del DCEU protagonizada por Henry Cavill y Ben Affleck ganó cuatro Razzies (uno compartido entre Cavill y Affleck por Peor Combinación en Pantalla). Dawn of Justice, que salió poco favorecida por la crítica en comparación con Man of Steel, dividió a su audiencia; lo único que resaltó de la película fue la actuación de Affleck como Batman, considerada por muchos fans de las cómicas una de las mejores interpretaciones del icónico personaje.
A continuación, la lista de los galardonados por los Golden Raspberries:
– PEOR PELÍCULA: Hillary's America: The Secret History of the Democratic Party
– PEOR ACTOR: Dinesh D'Souza / Hillary's America: The Secret History of the Democratic Party
– PEOR ACTRIZ: Becky Turner (Hillary Clinton) / Hillary's America: The Secret History of the Democratic Party
– PEOR ACTRIZ DE REPARTO: Kristen Wiig / Zoolander No. 2
– PEOR ACTOR DE REPARTO: Jesse Eisenberg / Batman v Superman: Dawn of Justice
– PEOR COMBINACIÓN EN PANTALLA: Henry Cavill y Ben Affleck / Batman v Superman: Dawn of Justice
– PEOR DIRECTOR: Dinesh D'Souza y Bruce Schooley / Hillary's America: The Secret History of the Democratic Party
– PEOR SECUELA, REMAKE O RIP-OFF: Batman v Superman: Dawn of Justice
– PEOR GUIÓN: Batman v Superman: Dawn of Justice